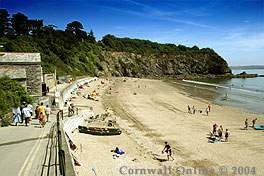 Safe family bathing at Porthpean Beach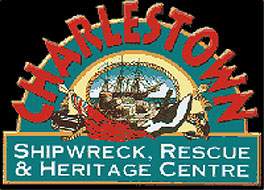 Located in a historic china clay building, the centre has the largest U.K. collection of artifacts and treasure recovered from shipwrecks.

Today there are two remarkable things about Charlestown.
One is that, against all the odds, it has survived as a working port and a small amount of china clay is still exported in an average of 30-40 ships a year, and this saves the place from becoming a cosy caricature of itself with plenty of 'heritage appeal' but no real life.
The second is that - again, against all the odds - it has largely escaped 'development' and remains one of the finest and most fascinating places on the Cornish coast.
Perhaps the words "so far" should be added to these two observations, for who knows what will happen to Charlestown in the future?
At the time of writing, the harbour is the home port for a famous collection of old ships which are employed in film projects all over the world - they have brought work and life to the quays and harbour buildings and are a particular draw for visitors.