OCTOBER HOLIDAYS 2018 - Last Minute Deals Self-catering Late Vacancies & Special Offers
PORT ISAAC
Six Holiday Cottages Sleeping 2 to 6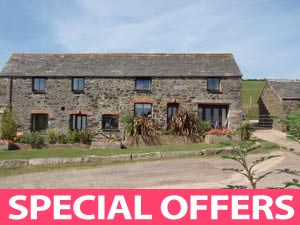 TF all30-SEPT2018
Traditional Cornish Roundhouse -

sleeps 2
between £370 & £390 per week

Two bedroom Cottages

sleeping 4 / 5 people
between £370 & £390 per week
Three bedroom cottage

sleeping up to 6 persons
between £390 & £410 per week
Short Breaks
Sleeps 4 people
WEEKS AVAILABLE
OCTOBER HOLIDAY WEEKS AVAILABLE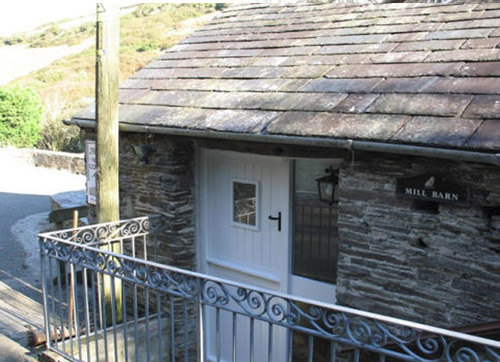 Mill Barn - sleeps 4
Self catering Holiday Cottage overlooking the village of Port Isaac - with stunning country views, parking and availability throughout the year.Sleeps 4 people
Grade II listed 18th century Barn. Mil Barn is a unique holiday location, situated in a valley five minutes walk from the heart of the picturesque village of Port Isaac on the unspoilt north coast of Cornwall. The Holiday Cottage is approximately half a mile from the road and is approached via a winding driveway that drops down into the valley, affording unique views of Port Isaac.
ST IVES
Sleeps 6
Mobile: 07770 865895
Landline: 01460 259 295

Telephone lines open 8am to 8pm Seven days a week
all30SEPT18
Sleeps 6 (4+2) people
Mobile: 07770 865895
Landline: 01460 259 295

Telephone lines open 8am to 8pm Seven days a week
all30SEPT18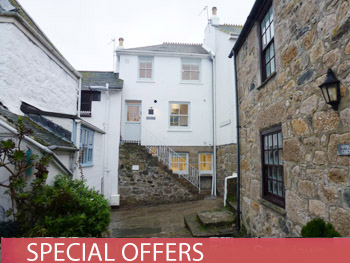 Salubriuos Terrace
3 floors of stunning accommodation situated at the end of Virgin Street, a quiet, pedestrian cobbled lane, yet a minute from the famous Porthmeor beach, the Tate Gallery and the harbour. The cottage has a balcony which boasts amazing views over the harbour and St Ives Bay, and has just been the subject of an extensive refurbishment programme
Choose from 4 beautiful cottages in the heart of St Ives only a stones throw away from the Harbour & Beaches
Sleeps 5 people
Mobile: 07770 865895
Landline: 01460 259 295

Telephone lines open 8am to 8pm Seven days a week
all30SEPT18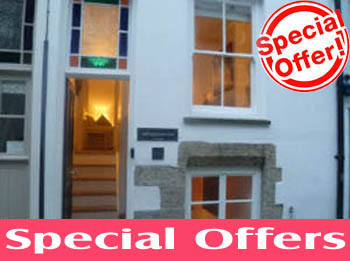 8 The Digey
located only mintes from all St.Ives beaches, shops & restaurants, yet tucked quietly away in this idyllic cobbled lane, The Digey. Characterful interior with a contemporary feel, sleeping up to 5 people. NB Can be booked with No.11 only 25 paces away, as a pair they sleep 9
Choose from 4 beautiful cottages in the heart of St Ives only a stones throw away from the Harbour & Beaches
Sleeps 6 people
ON all30-SEPT17
Sleeps 6 (4+2) people
Mobile: 07770 865895
Landline: 01460 259 295

Telephone lines open 8am to 8pm Seven days a week
all30SEPT18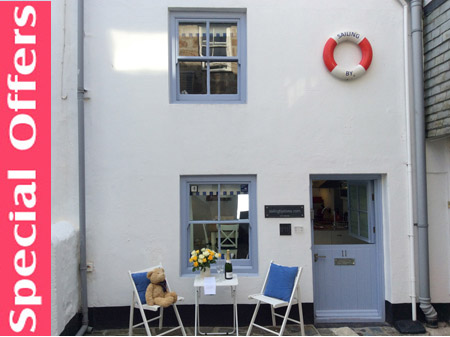 11 The Digey
A characterful cottage sleeps up to 6 ( 4 + 2) at the heart of the old Fishermans quarter in a quaint cobbled street. An 18th Century sail loft, No:11 The Digey has been tastefully renovated to provide beautiful accommodation over three floors. 100 metres to the surfers beach, where you will also find the Tate Gallery. Can be booked with No:8 The Digey, 25 paces away for friends and family. Combined with No8 sleeps upto 11.
Choose from 4 beautiful cottages in the heart of St Ives only a stones throw away from the Harbour & Beaches
TAMAR VALLEY
Gunnislake, Callington, Calstock
Pencrebar Farm,
Callington

Sleeps up to 5
Fully equipped, spacious residential caravan set in the beautiful Tamar Valley. Situated in this idyllic part of Cornwall, on a working farm, the modern caravan provides comfortable accommodation for up to 5 people. Stunning views across spectacular countryside. Ideally located for exploring both Cornwall & Devon
Please quote the Cornwall Online Late Vacancies pages#ALL

#ALL