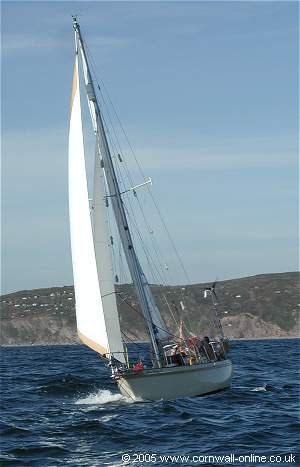 THE NORTH COAST
Padstow
Padstow is a noted centre for dinghy sailing, its sheltered harbour providing launching and mooring facilities for small craft of all types. The town itself is a popular holiday centre well provided with shops, which over the centuries have developed around the harbour.
The Camel Estuary, from which access to the harbour is gained, extends for a further 5 miles south-east to the market town of Wadebridge, which, at high water can be reached by medium sized boats. At low tide, however, vast acres of sand dry out.
Padstow stands about 2.5 miles from the mouth of the estuary, and is served by the Black Tor passenger ferry which is operated by the Padstow Harbour Commissioners. The first ferry to Rock is at 07.50; the last, according to season between 16.50 and 19.50.
Harbour Characteristics
The Inner Harbour is suitable for most yachts and all remain afloat.
Visitors' Moorings at Rock are available by arrangement with the Harbour Office. VHF channel 16 working channel 12.
Pilotage
With the exception of fishing vessels, all vessels of 20m and more, or 2.5m draft or more, are subject to compulsory pilotage. Vessels below this size will find the estuary channel marked by a red port-hand cone off Greenaway rocks leading to a starboard-hand buoy in the channel and a further middle ground buoy from which the harbour is visible. The approach is then strictly within the channel which is marked on the starboard-hand with lit beacons and on the port-hand by a red buoy (FI.R.5s) on Town Bar. Harbour dues are payable on all craft.