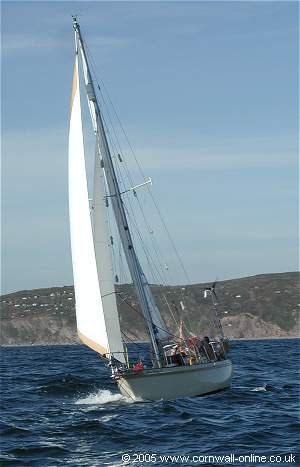 Newquay
Newquay offers some of the finest coastline and beaches in Europe. There are eleven beaches in all, and in high summer the population is quadrupled by holidaymakers, making it a hive of activity.
Although the town is well worth a visit with many tourist facilities and a wide range of shops, little provision is made for the visiting yachtsman. The harbour - a thriving fishing port - is a drying one, and has only limited accommodation for visiting craft. Quay berthing is strictly limited. An RNLI inshore lifeboat is stationed at the harbour.
Harbour Characteristics
Drying harbour; access to harbour three hours before and three hours after high water, dependent on sea and weather conditions. Approach relatively straightforward (see chart 1168).
Visitors' Moorings
Limited quay berthing only. Application for visiting craft to Newquay Harbourmaster by telephone. 0900 to 1700 hrs daily.
Pilotage
Care must be taken on approach of store pots and buoys in bay.