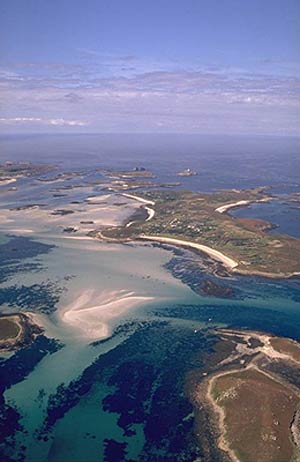 THE FAR WEST
Isles of Scilly - St Mary's
The Isles of Scilly are an archipelago of many islands within a seven mile radius. Clear water flows over sand flats and granite ledges, long beaches link channels and bays. Anchorages are varied and plentiful. In settled summer weather a variety of craft are available for charter to enjoy this cruising paradise.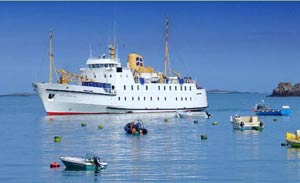 St Mary's Harbour is the maritime working centre of the Isles of Scilly and is the arrival point of the daily ferry from Penzance. The Scillonian III arrives at mid-day Monday to Friday and 13.30 on Saturdays through the summer. The quay is also used for local moorings, but visitors may moor in the area to the east of the lifeboat and lifeboat slip where there are 39 moorings available.
Harbour Characteristics
The harbour is formed by the granite quay which extends from the Old Quay to Rat Island and beyond. The harbour is the property of the Duchy of Cornwall and all vessels are subject to Harbour Dues. The Harbourmaster has an office on the quay by the call sign "St. Mary's Harbour" on Channel 16 (working channel 14) on VHF.