The Downalong St Ives Holiday Flats, Apartments, Cottages and B&B in the very heart of St Ives! peaceful town centre holiday location close to the harbour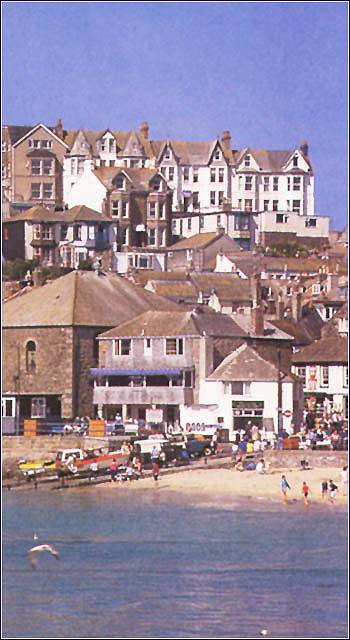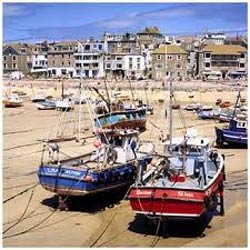 Luxury holiday accommodation set in Downalong, the heart of old St Ives - the most sought after location and ideally placed for the harbour, beaches, restaurants and galleries. The Downalong was traditionally the location of the homes of the fishermen of St. Ives - with the narrow streets and granite working cottages creating a feeling of a ageless charm - that is very popular with holiday makers.
From our contemporary holiday flats and Cottages in this peaceful location in central St Ives, everything is really accessible - the harbour & the restaurants & cafes of the wharf are right on the doorstep as is the old parish church (built in 1434) and Fore Street (the cobbled shopping street of old St Ives).
All the galleries including the Tate, the museums and the beaches of Porthmeor, Porthgwidden and Porthminster are also within easy walking distance. The St Ives Theatre, with its Fabulous Summer and Christmas shows is just round the corner.
The"Downalong Area" of St Ives - located between the harbour and Porthmeor Beach is always a popular area for people looking for Holiday Apartments and traditional cottages etc. The Downalong has the obvious advantages of being close to the beach and harbour, but there is often little or no parking available.
The Downalong's narrow streets link the harbour with Porthmeor Beach. This means that all the beaches are also within easy walking distance with no major hills to climb. You can choose from Porthmeor - the large Atlantic beach popular with surfers and overlooked by the Tate Gallery, Porthgwidden which is located at the other side of 'The Island' and is a small beach perfect for swimming, the Harbour beach which is very sheltered and Porthminster which is very safe for children. All the beaches have excellent restaurant and takeaway facilities.