Polperro Holiday Cottages | self catering Holidays in Polperro @ Teak Cottage
Teak Cottage
Holiday Cottage in Polperro, with Sea Views.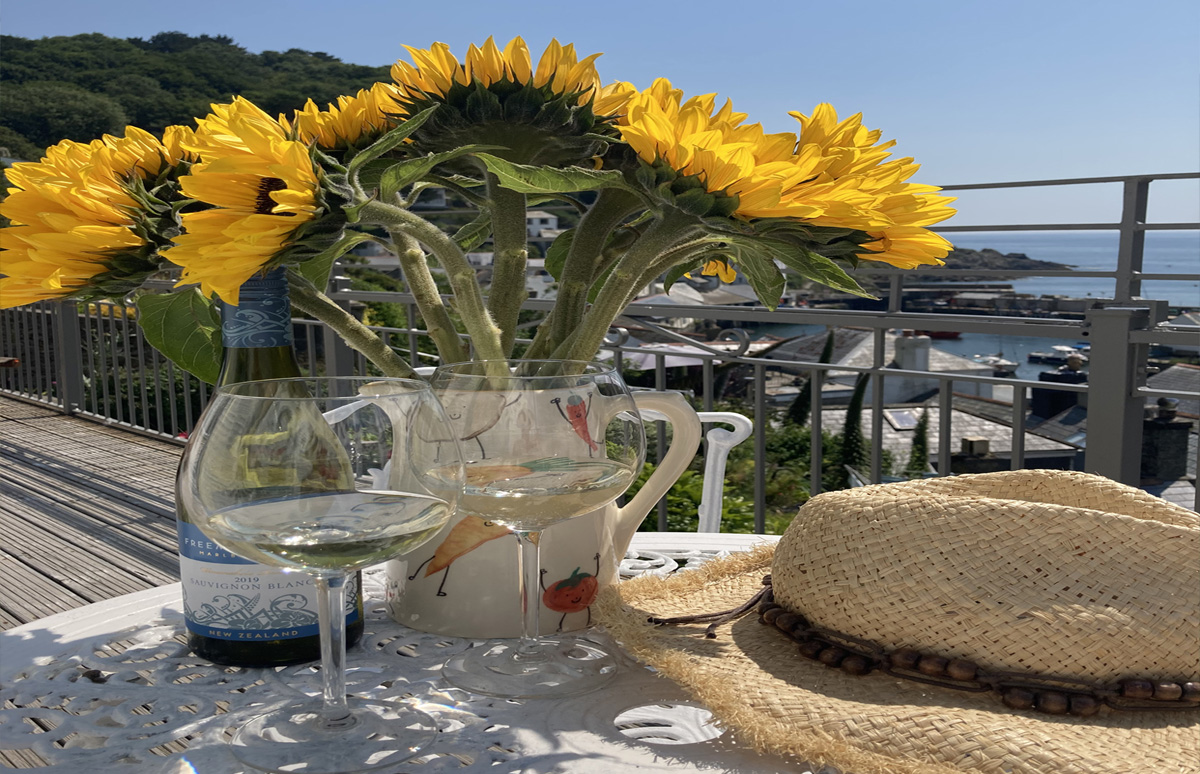 Teak Cottage - with sea views over Polperro Harbour
Teak Cottage
Holiday Cottage in Polperro - Sleeps 6 people
Superb sea views over Polperro Harbour
Teak Cottage is an old three bedroom holiday cottage; full of character overlooking the picturesque harbour of the fishing village of Polperro.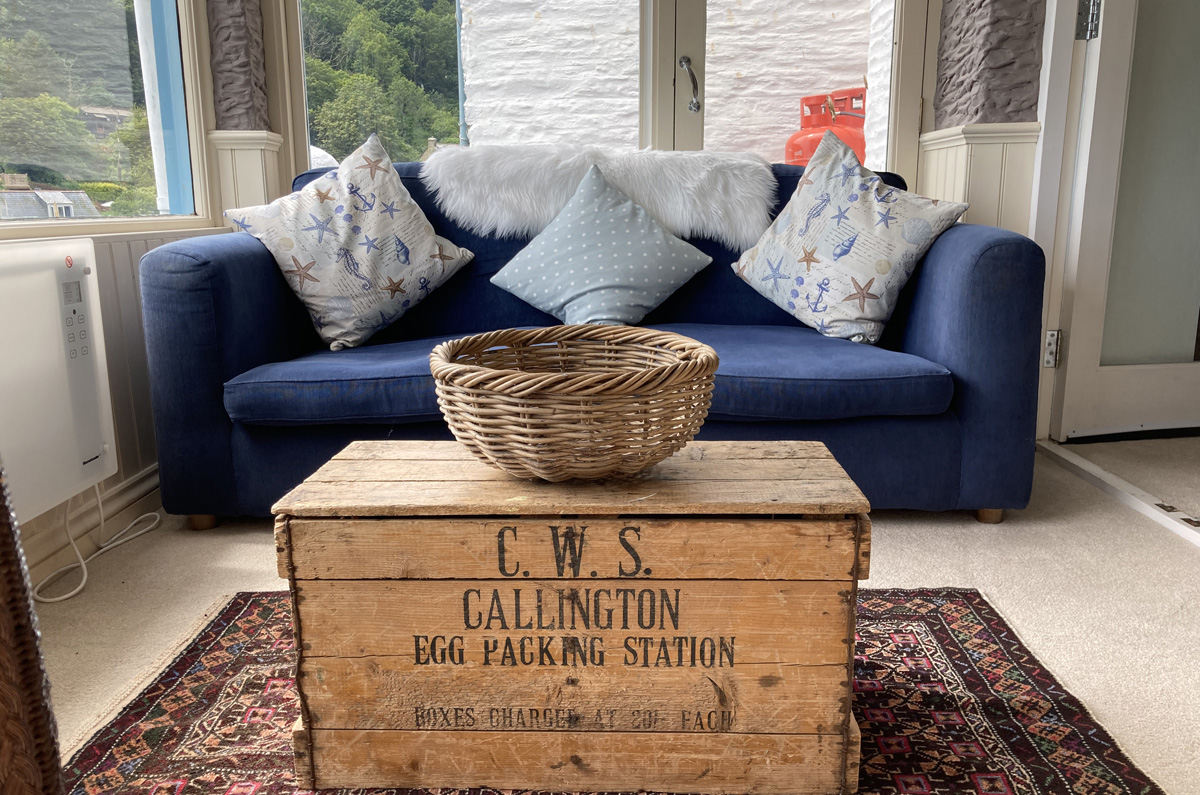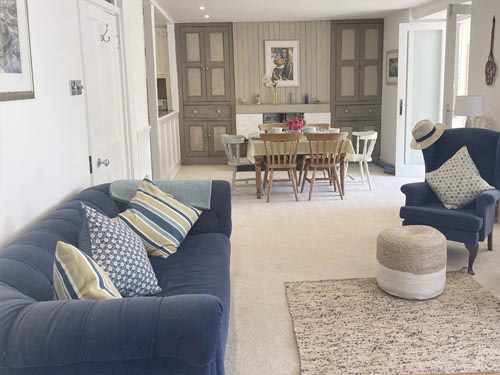 Downstairs, the property comprises a large open plan kitchen/dining/sitting room, a lovely sun lounge with stunning sea views and a bathroom.
Upstairs, Three bedrooms (2 large doubles and a bunk room) provide sleeping for 6 and there is an additional upstairs bathroom. The master bedroom has access to a large exterior balcony which offers fantastic views over the village's bustling harbour.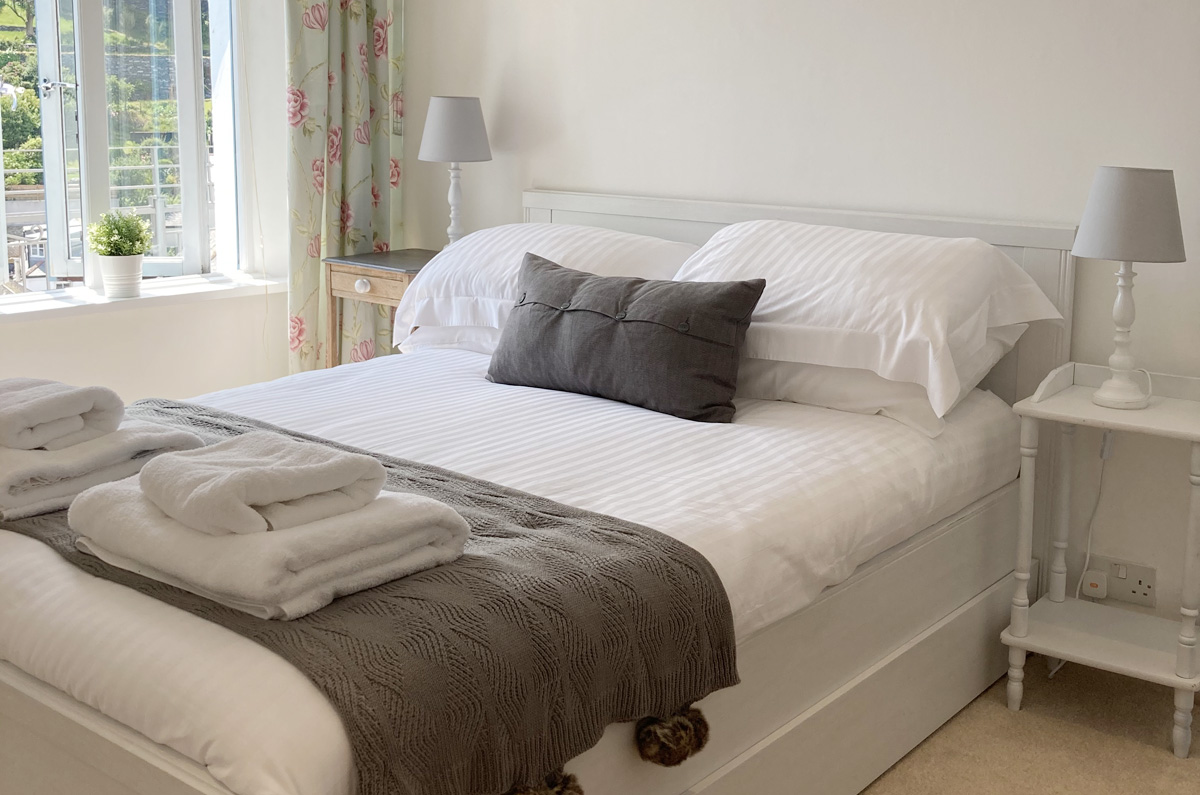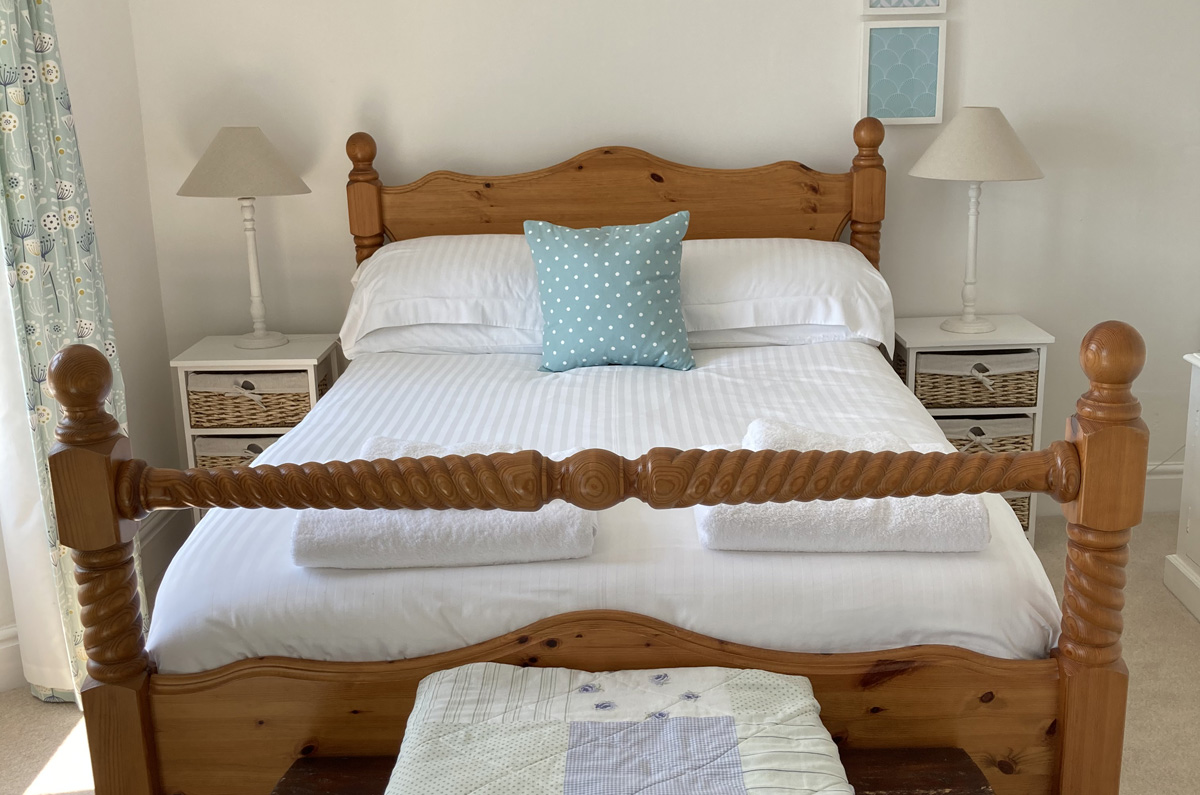 A small courtyard garden, also with sea views, provides a perfect setting to relax. Vehicular access to the cottage's front door is available and a parking slot is provided in the heart of the village only a 2 minute walk away. Polperro's wonderful pubs, restaurants, village shops and the beach are all within very short walking distance, as is the amazing Cornish coastal path.
Teak Cottage
Self-catering Holiday Cottage in Polperro
07817 472086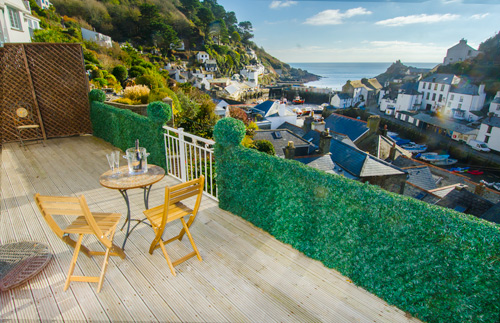 Exterior balcony which offers fantastic coastal and sea views over Polperro's bustling harbour
Sleeps: 6 people
Bedrooms: 3
Changeover: Saturday
WIFI: Yes
Bathrooms: 2
Balcony: Yes
Sea views: Yes
Pets Welcome: Yes
2 min. walk to Polperro Harbour and Beach
Contact Details
To e-mail a request for further information or to make a reservation enquiry,
please click the button below.
Sue Elliott
Teak Cottage
Talland Hill, Polperro, Cornwall PL13 2RX

07817 472086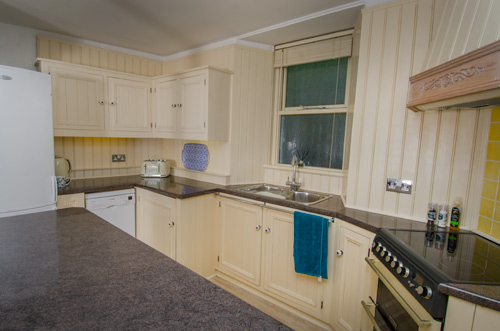 Availability & Tariff From £600 - £1365 -
Hold mouse pointer over available start dates to display tariff

WEEKLY TARIFF
5th January to 6th April £600 per week
6th April to 27th April £865 per week
27th April to 25th May £674 per week
25th May to 1st June £1197per week
1st June to 22nd June £850 per week
22nd June to 29th June £1073 per week
29th June to 13th July £1102 per week
13th July to 20th July £1197 per week
20th July to 24th August £1365 per week
24th August to 31st August £1244 per week
31st August to 7th Sept £1021 per week
7th Sept to 14th Sept £892 per week
14th Sep to21st Sept £818 per week
21st Sept to 19th Oct £742 per week
19th Oct to 2nd Nov £899 per week
2nd Nov to 21st Dec £600 per week
21st Dec to 5th Jan £1080 per week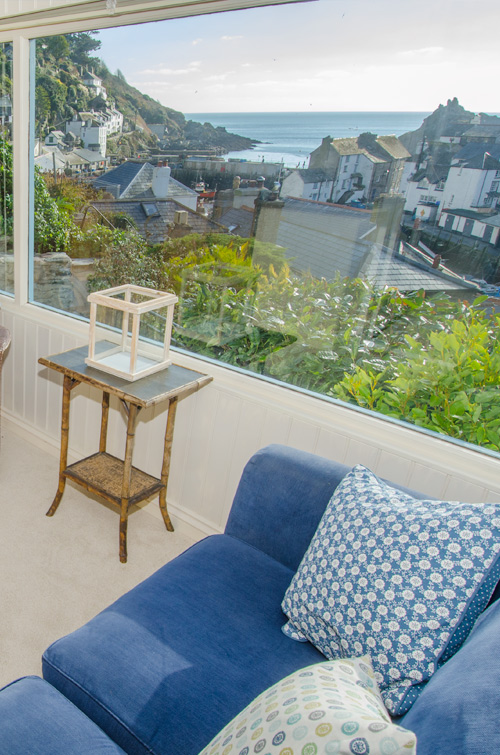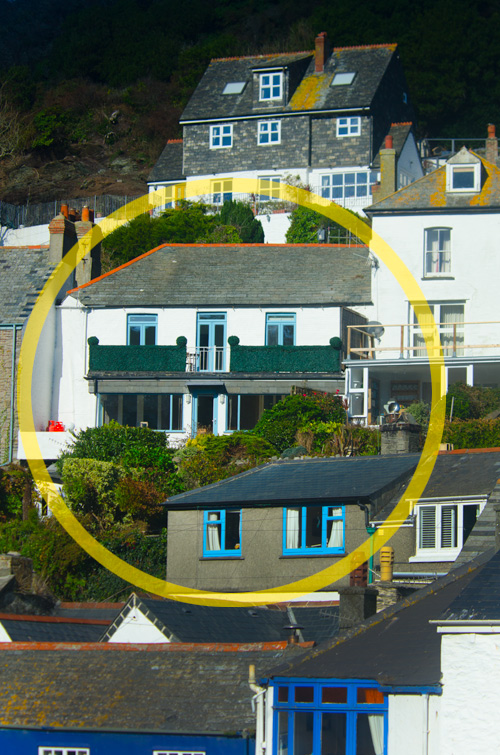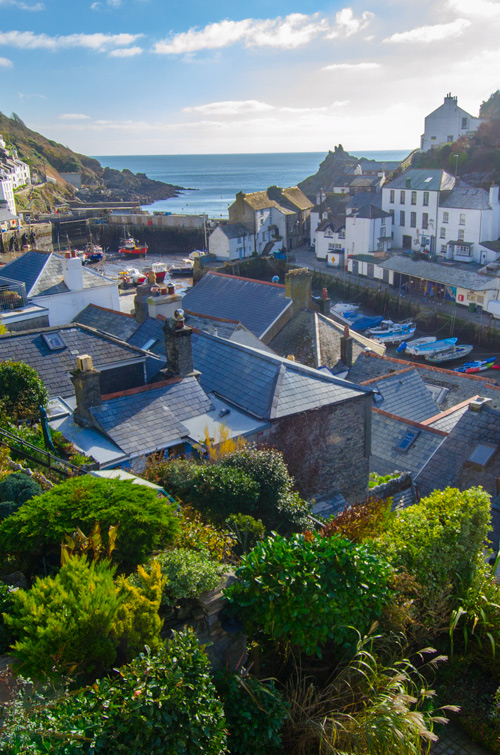 Polperro
Beloved by both residents and its numerous visitors, the magical fishing village of Polperro is one of the UK's most charming and picturesque. Its narrow traffic-free lanes are flanked by craft shops, cafes, galleries, and quaint old pubs. The village is nestled in a leafy valley on the south coast of Cornwall with the National Trust Heritage Coast path heads off to both east and west. The village is set in a steep sided valley which leads down to a historic fishing harbour where active fishing vessels moor alongside colourful boats offering scenic coastal tours. Narrow streets are flanked by old whitewashed fishermen's cottages and a colourful array of both working and pleasure boats fill the tidal harbour. A still active fish market, art galleries and cafes encircle the harbour and create a photogenic landscape that has changed little in centuries.
Polperro dates back to the 13th century and features in the Doomsday Book. Fishing was the village's primary industry for several centuries with pilchards being the dominant catch. In the 18th century, increased tax duty charges led to the growth of smuggling and Polperro and its adjacent coastline became a mecca for smugglers. This period in the village's history is captured wonderfully in the village's museum on the harbour which retains a vast array of artefacts and memorabilia dating back centuries. In more recent times, its harbour, coast and historic old buildings have attracted numerous artists who flock to capture its beauty. Teak Cottage itself was built in the mid nineteenth century using teak which was washed up from the nearby shipwreck of 'The Shepherdess' - hence its name!
Cornwall Online is a trading name of ITS WEB DESIGN - COL DIRECT
Cornwall Online Website by ITS WEB DESIGN - COL DIRECT. Tel 01579 557343

Please ensure that you confirm all details with the Advertiser before Booking
We recommend that you take out Holiday Insurance on ALL Bookings