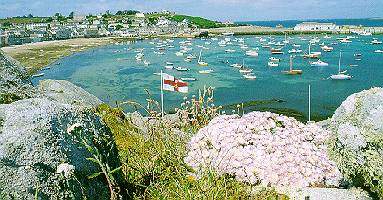 Hugh Town on St Mary's - British International Helicopters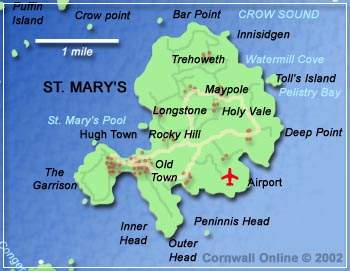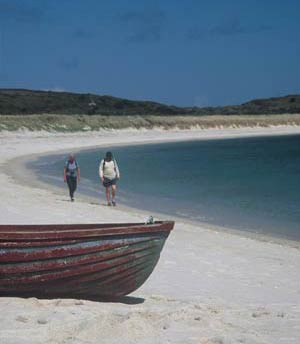 The largest of the islands (2½ miles by 1¾ miles), and the main population and economic centre; home to about three quarters of the population, with facilities that you would expect from any town; hospital - health centre, shops, hotels, campsites and banks
St Mary's is an island of hidden treasures set in a land of contrasting scenery. As you explore the island you will encounter sand dunes, whose marram grass covered moulds are enhanced by a profusion of wild African agapanthus flowers. Walkers will love the profusion and diversity of fauna and flora that can be found in the woodlands, heaths and marshland ecosystems of the island.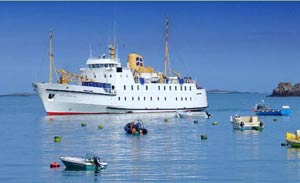 St Mary's historic past can be seen in the many ancient monuments on the island - from Neolithic chamber tombs and village, to Civil War fortifications. The Isles of Scilly Museum in Hugh Town and the Heritage Centre in the middle of the island display much of the Isles of Scilly's rich history.
The Isles of Scilly Museum
The Isles of Scilly Museum, Church Street, St Mary's Tel 01720 422337.
The museum features a comprehensive collection of artefact, chronicling the maritime, social and natural history of the islands. Inside the museum, you will find Bronze age artefacts, photographic displays of life on the island - past and present, 16th Century artefacts, cannon muskets and swords, ships' bells and a fully rigged pilot gig dating from 1877.