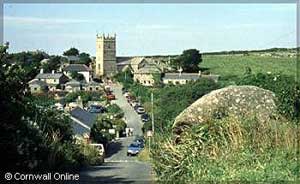 All information given in good faith - for use as guidance only.
Text Toni Jackson
The Wayside Folk Museum is now closed in 2015, due to retirement. The museum was the oldest private museum in Cornwall covering every aspect of life in Zennor and the surrounding district from 3000bc to the 1930's.
The Wayside Folk Museum displayed over 5000 items split up into 12 different areas -giving a fascinating insight into what life was like for the residents of Zennor in times gone by.
The museum had some wonderful exhibits including the kitchen and parlour of a miller's cottage, a mill house and even a blacksmiths. These along with displays of domestic implements and stories of how people lived help to bring the 18th century back to life.
Other exhibits included fishing, farming, mining, domestic life and archaeology. .