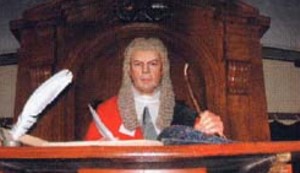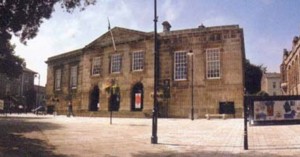 The Court Room Experience
The Shire Hall
Mount Folly
Bodmin
Cornwall
PL31 2DQ

Tel: 01208 76616
All information given in good faith - for use as guidance only.
The Court Room Experience is located in Bodmin's Shire Hall. A majectic granite fronted building which dates back to around 1837.
Shire Hall was used as the County Court until 1988 and has now been restored to its former glory to house this wonderful tourist attraction as well as the local Tourist Information Centre and Town & Country Exhibition.
The Court Room Experience gives visitors the opportunity to become a member of the jury in the trial of Matthew Weeks, accused of murdering a local girl on the wind swept slopes of Rough Tor, Bodmin Moor in 1844.
As a member of the jury visitors must decide Weeks' fate. Is he guilty of this heinous crime? You decide!
This unique attraction allows visitors to experience the atmosphere of the court room as it would have been at that time.
Court sessions run hourly between 11.00 - 15.00 Monday - Saturday.
The session lasts approximately 45 minutes and includes a visit to the holding cells where Weeks' and others awaited their fate back in the 1800's.
So, is it imprisonment in Bodmin Gaol, transportation to Australia or the gallows? You decide!!