Comfortable and well-equipped holiday cottages many with uninterrupted sea views
St Agnes - on the north coast of Cornwall is a picturesque and unspoilt village on the north coast of Cornwall. The village combines a traditional friendly Cornish atmosphere with a rich history in mining, fishing, schooner building, and harbour trading. St Agnes and the surrounding area have a beautiful scenic coastline and stunning beaches, part of the Heritage Coast. These provide superb coastal walks boasting spectacular views. Holiday rental accommodation in St Agnes will give you the opportunity to discover one of the most spectacular coastlines of the south-western corner of England.
Holiday Cottage rentals in St Agnes are as popular with walkers and surfers, and the whole family This area has something for every member of the familly that will keep them happy and occupied without having to go anywhere further than the nearest beach. Our Holiday rental accommodation in St Agnes offer you the chance to explore a truly diverse cultural and mining heritage made all the more fascinating by local legend and fokelore, and while this is true to say of any destination along the north Cornish coast, you'll only need to step outside your holiday accommodation in St Agnes to experience the real magic of Cornwall.
Travaunance Cove & St Agnes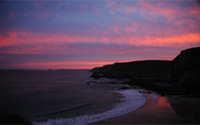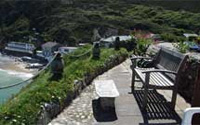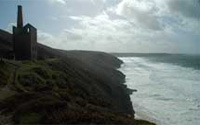 Trevaunance Cove is very popular with families. The sheltered beach offers a safe and beautiful setting to relax and swim in. For the more adventurous there is always plenty to explore with a labyrinth of caves, the ruins of the harbour, rock pools, the fisherman's daily catch and the activities of the RNLI inshore lifeboat to keep you occupied. Stay in one of our Holiday Cottages in Trevaunace Cove or nearby Cottages in St Agnes - enjoy the breathtaking beauty of the Cornish Coast.