Trevalgan Holiday Barns
Two Self Catering Holiday Barns - Stunning Location with Sea Views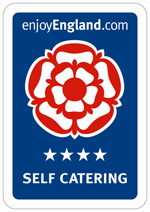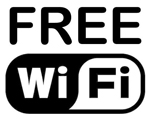 Welcome to Trevalgan Holiday Barns
Two lovely self catering holiday barns each sleeping 2 people
Trevalgan Farm is situated just off the spectacular coast road between St Ives and Zennor.
Our holiday barns are set in an area surrounded by wonderful scenery, with bracken covered hills andrugged cliffs covered in heather and gorse. Guests enjoy exploring the farm trail which leads directly to the coastal footpath just above the Atlantic Ocean - with views that are absolutely breathtaking. Listen to the stonechats and skylarks and be amazed at the variety of wild flowers from thrift and ox eye daisies to the very special orchids all growing happily beside the sea. Nature at its very best!
The popular holiday resort of St Ives with its superb sandy beaches, picturesque harbour and cobbled streets is located just 1½ miles down the road or just relax in our comfortable, clean and welcoming 4 star holiday accommodation.
All of our holiday barns are situated around an attractive courtyard which used to be the area where the cows waited at milking time. This has now become a pleasant sitting out area where you can enjoy a welcome drink after a long day out or even a barbecue. You may spy the chickens and ducks which wander freely but the cattle safely stay in the fields! Car parking is near to each holiday home.