RETIRED TREMARNE HOTEL ADVERT
Bed and Breakfast Hotel Accommodation in Mevagissey
Hotel with magnificent sea views!
The Tremarne Hotel is situated above and yet within walking distance of the idyllic fishing village of Mevagissey.
Managed by the owners this private, quiet, discreet hotel offers a welcoming, relaxing oasis which is perfect for visitors all year round to explore all that Cornwall has to offer.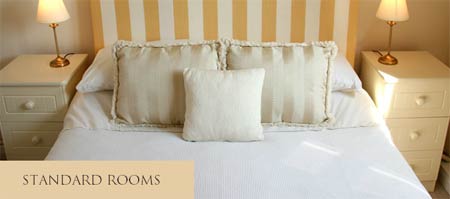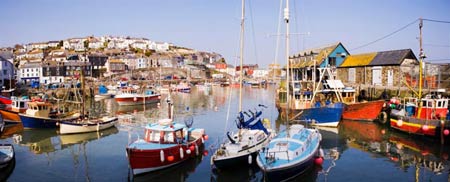 ACCOMMODATION
Guest rooms, all ensuite, are well appointed and individually styled. Most command magnificent sea views.
Our restaurant shares the same stylish, relaxed atmosphere, offering a menu that adds both variety and interest.
Guest lounge and bar, car park, outdoor heated swimming pool, sun terraces and garden.
Mini break specials, romantic breaks or luxury garden breaks available.
Mevagissey
The fishing village of Mevagissey is the very essence of a Cornwall which has remained true to its roots and embraced change only slowly.
Mevagissey's labyrinth of tiny streets twist and turn past ancient dwarf buildings of cob and slate but inexorably for the twin harbours which are its nerve centre, a place to watch the fisherman land their catch and mend their nets as they have since John Trewollas built the first pier in 1430.
Mevagissey is renowned for the soaring switchback walks that whet the appetite for its seafood or help to walk it off. From Polkirt Hill you can look out over the Medieval street plan, the fishing boats in the harbour and the yachts in the pool, to the golden sweep of Polstreath Beach and St Austell Bay or south to the inlet that shelters Portmellon Beach and to the scenic coast path over Chapel Point to Gorran Haven.