Cornwall, land of legend ...
Never mind the myths, experience the reality.
Cornwall's rich heritage has an international reputation. 5000 years of history surrounds you at almost every turn. Any walk across the moors or along the coastal path will bring you into contact with a multitude of historical features from Bronze Age Burial Mounds and hut circles, the enclosing earthworks of Iron Age Hill forts, Victorian follies, 19th century Tin and Copper workings, to the present day satellite stations and telecommunication systems.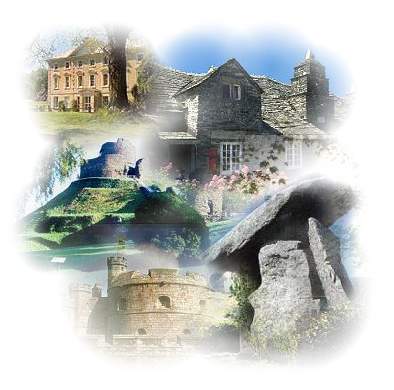 This visible history is set against a backdrop of truly stunning landscapes. Cornwall is blessed with a large number of character properties that have a unique history of their own. We have created a series of pages that describe many of these fascinating locations with links to these character properties.

Don't just visit, why not immerse yourself in the whole experience by staying in a property full of character and history.
Cornwall Online has properties ranging from 13th Century Farm Cottages to Victorian Manor Houses.