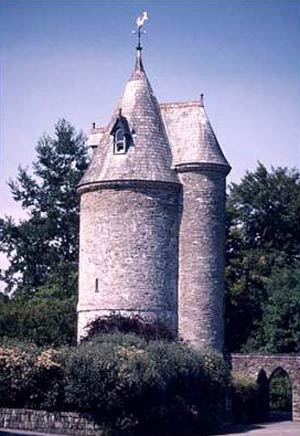 Trelissick is a garden and estate of tranquil beauty with panoramic views down the Carrick Roads. Famed for its tender and exotic plants and shrubs it is a plantsman's delight. Shop, restaurant and art and craft gallery.
The River Fal and Carrick Roads make up one of the most attractive and unspoilt estuaries in the country. The estate is renowned for its glorious position at the head of Carrick Roads, with panoramic views down the estuary towards Falmouth and the sea and intriguing glimpses boats moored in tidal creeks and small hamlets that have changed little over the last hundred years. Trelissick is a truely impressive National Trust property; one of Cornwall's premier gardens.
The garden has been planted with an abundance of the tender Asian shrubs that are so characteristic of many gardens in Cornwall - magnolias, camellias and rhododendrons - together with many rare varieties of hydrangea. A new Cornish apple orchard has been established at Trelissick . The gardens feature walks through 500 acres of parkland and riverside woods.
Trelissick is landscaped on many levels and its superb collection of tender and exotic plants have fine displays of colour throughout the year. The rolling contours of the gardens, which reach right down to the water's edge can be enjoyed at any time of the year round though the spring blossom is particularly delightful. The house at Trelissick is not open, but there is an art and craft gallery, shop and plant sales, restaurants and a fine Georgian stable block. The old water tower at Trelissick is now a National Trust holiday cottage.