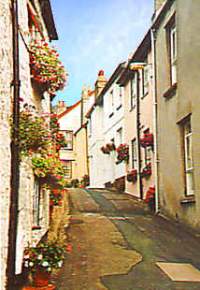 Holiday Accommodation in Kingsand and Cawsand
Kingsand has great views over the breakwater to Jennycliff. The small bay is a very popular anchorage with boaters.
The clocktower along the seafront of Kingsand was erected to commemorate the coronation of King Gearge V, and the building that is attached to it is nw used as a community hall.
Cawsand has a small village shop and a pub. The pub on the beach has stunning views of the passing boats that sail from Plymouth.
Watersports such as canoeing and diving are popular here as the bay is secluded and safe with clear waters.
Parking for Kingsand and Cawsand will be at the top of either village as the streets are very narrow.
History
Before 1844, Kinsand once was part of Devon and Cawsand was always in Cornwall. When the boundary changes were enforced and Kingsand become a village of Cornwall, the house that once was on this boundary, was named Devon Corn. There is a marker on the front of the house to signify this.