Studio 20 - Barnaloft Holidays in St Ives
Studio 20 - Barnaloft Holidays in St Ives
ADVERT NOT ACTIVE - RETIRED BY OWNER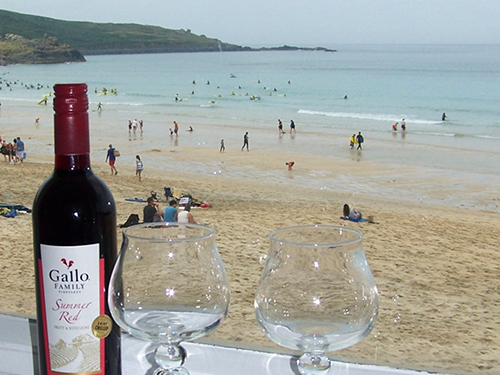 Holidays in St Ives
Advert undergoing removal from the site..... see our other St Ives area Cottages and Holiday Apartments below
Holiday Cottages in St Ives and the Local Area
Porthmeor Beach Holiday Apartment St Ives - 20 Barnaloft St Ives sleeps 4 a unique holiday experience
St Ives Porthmeor Beach holiday apartment - 20 Barnaloft St Ives sleeps 4
Self catering Holiday Apartment St. Ives overlooking Porthmeor Beach - with stunning sea views, .
STUNNING SEA VIEWS BEACH FRONT APARTMENT
Holiday Apartments overlooking Porthmeor Beach
Sleeps 4
Stunning Sea Views
Ideally situated in the old quarter of St. Ives.
Retired Advert
STUNNING SEA VIEWS BEACH FRONT HOLIDAY APARTMENT
St Ives, with its wonderful beaches, cobbled streets and mild climate, is one of the most attractive fishing ports in south west England. There is a wide choice of shops, restaurants and bars and innumerable art galleries. Beyond the town there are cliff walks and moorland landscapes with occasional ruins of ancient mines. In the locality are beautiful gardens, theme parks and museums. Above the surfing beach of Porthmeor stands the new Tate Gallery. Three minutes' walk away on the beach itself is Barnaloft.
HOLIDAY ACCOMMODATION
Converted in 1962 from a former "pilchard curing cellar" and seine loft, Barnaloft is an award winning block of flats and studios.
20 Barnaloft
Holiday Apartment next to Porthmeor Beach
Sea Views - Overlooking the beach
situated in the old quarter of St. Ives.
Holiday Apartment with sea views across Porthmeor beach
HOLIDAY APARTMENT IN ST. IVES