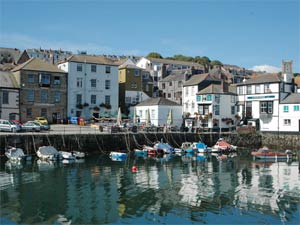 B&B Farm Stays are a popular way of exploring this part of Cornwall. Staying on a farm near Falmouth, allows you to explore the coastline, discovering a wealth of small coves, harbours and beaches -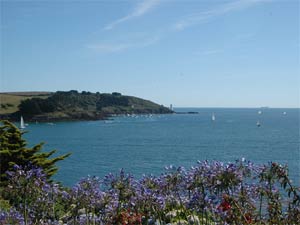 In this cost conscious climate, Camping is growing in popularity many holiday parks in Cornwall offer camping and touring pitches so whether you have a tent, caravan or motor-home you can enjoy a stunning holiday in Cornwall at a fantastic location with great facilities in Cornwall within easy reach of Falmouth.
Falmouth is the perfect place for your seaside holiday. The sandy beaches make this the perfect destination for holiday or just a day trip to the seaside. Falmouth has several local attractions that you visit and explore.

Beaches: there are 3 beaches in the Falmouth area, Swanpool, Gyllyngvase, Castle and here is some details on each beach.
Swanpool

Swanpool beach cafe and activity centre, supplies fun and entertainment. With their award winning cafe serving great food and drink they are making a healthy profit. A wide range of activities are available to keep the kids and adults happy such as kayaking, canoeing and much more.

Gyllyngvase

Gyllyngvase is a beach with outstanding natural beauty with its golden sandy beaches and calm yet inviting blue sea Gyllyngvase is the perfect beach to visit with the kids. Gylly beach cafe offers fantastic views from sun soaked terrace and the cafe is open all year round.


Castle
Castle beach is situated alongside Pendennis point , the rocky sections mean that the tide is low. Castlebeach is regarded as an excellent beach for rockpooling, diving and snorkelling. Castle beach cafe offers hot and cold food and drink all throughout the year.

National Maritime Museum Cornwall

This award winning museum is very popular and has a lot of great exhibitions to offer and the museum has five floors of the past present and future of this island nation but it also offers a number of amazing exhibitions. With its history the maritime museum focuses on the people, their lives the lives they lead and the artefacts they lest behind.

Pendennis castle

The full history of Pendennis castle has been revealed, this superb fortress and its 450 years, of history can now be traced from its origins as Henry the 8ths coastal strongholds and it was also used as a secret WW2 base. A discovery centre packed with hands on activities allows visitors of all ages to learn the history of the castle.
Holiday Cottages and Self-catering holiday Apartments and Caravan breaks in Falmouth provide the perfect location from which to enjoy and explore the sights and sounds that Cornwall has to offer.

Our holiday home rental, Holiday Cottage rental and Self catering accommodation near to Falmouth are ideal for families who need the flexibility that a self-catering break can offer, allowing you to enjoy your holiday break at a pace that suites you. Self catering holidays in Cornwall give you easy access to Cornwall's attractions, coastline and countryside.