Holidays Rock, Polzeath, Daymer Bay Holiday Cottage selfcatering holidays in Rock Windermere Cottage


Self catering Holiday Cottage - Trebetherick Daymer Bay - sleeping 8 to 10 people

Rock Polzeath Camel Estuary
Breathtaking "Heritage Coastline"
Sleeping 8 to 10 people
Well Behaved Dogs welcome
WiFi Access
Short Breaks Available

This spacious family holiday home is set in a large garden with a view of Brea Hill and the sea.
The beach, surfing and golfing are a few minutes walk, whilst sailing and other boating activities are all available within the immediate vicinity.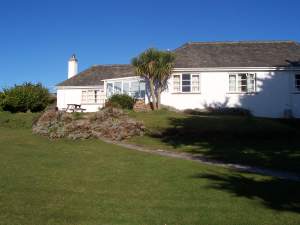 Rock and Polzeath are both a few minutes down the road, and Padstow, famous for its harbour, Rick Stein's and other Restaurants, is just a ferry ride away.
Selfcatering Holidays at Windermere
There are four bedrooms. A bathroom and shower room with a washing machine. The sitting room has an open fire and a piano. A dining area adjoins the kitchen which is well equipped with electric cooker, microwave, a fridge freezer and a dishwasher.
WiFi access and Freeview TV
There is a large conservatory with a dining table. This opens onto a paved area suitable for barbeques.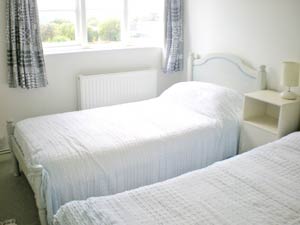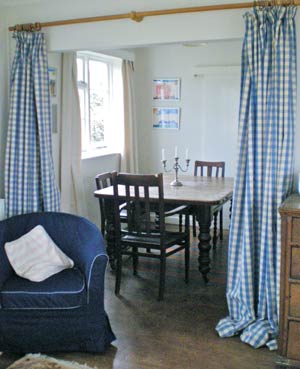 Rock, Polzeath, The Camel Trail & Padstow
A short walk to Daymer Bay,will lead you to a safe family beach with superb windsurfing and kite surfing.
The famous St Enodoc Church is well worth a visit, just a short walk along the footpath across the St Enodoc Golf Course. Surfing and body boarding at Polzeath is excellent and safe, with lifeguards patrolling the beach in the daytime for much of the year.
Within a couple of minutes drive or a short walk, golf is available at St. Enodoc and The Point (Roserrow).
Just south of Trebetherick is the small village of Rock. The long, sandy, Rock Beach on the Camel Estuary is a paradise for water lovers, offering sailing, waterskiing, fishing and bird watching trips.
From Rock, you can take the passenger ferry or the evening water taxi across the Camel to Padstow, a small yet bustling historic fishing town. Padstow has many shops, bars and restaurants on its harbour front and narrow streets, including Rick Stein's Seafood Restaurant.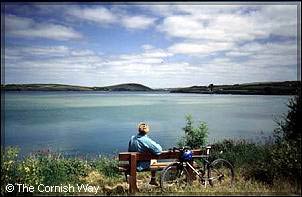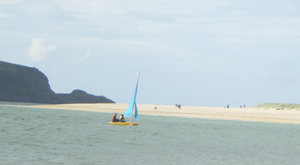 Walking in this part of Cornwall offers some of the best coastal scenery, with a variety of walks to choose from; gentle walks along the beaches and the golf course; farmland footpaths; and the more strenuous yet spectacular North Cornwall coastal footpath.
The Camel Trail on the opposite bank of the estuary, offers great views of the estuary and River Camel. The trail is well laid out and suitable for all, with a gentle incline.
Bikes can be hired from Padstow and Wadebridge. At Wadebridge, the trail continues along the course of the river, past Bodmin and up onto the moor, becoming more of a challenge.
Contact Windermere Holiday Cottage
For further information or to make a reservation enquiry, please contact:
or Contact Beetle:
Tel: 01249 782317
Mob: 07785966451
CONTACT 01249 782317 / 07785966451