Beachside Self-catering Chalets in Hayle near St Ives
Sleeping 2 - 6 people
Tariff £299- £950 per week
<! ------------------------------Bottom Images --------------------->

The views from the top of the sand dunes are simply breathtaking and stunning (Sunsets are among the "musts") on the beach can be found fantastic rock pools teaming with life, and small caves to be explored by the more adventurous.
The surf here is some of the best in Cornwall and with the large dunes - sand boarding can be enjoyed by old and young with the vast size of the beaches they are never overcrowded and with patrolling lifeguards it allows you to relax while the kids have fun.
Beautiful walks along the coastal footpaths can take you as far as your day will allow, and with a little luck you may see dolphins and seals.
Newly refurbished cedar chalets.
Each sleeping 2-6 people
Traditional beach chalets situated on a small family run site.
Idyllic setting nestling in 7 acres of sand dunes.
Chalets "Twice as Nice" are only a short walk through the meandering footpaths that bring you to the 3 miles of golden sands, stretching from St. Ives to Godrevy Lighthouse.
<! ------------------------------## Bottom Images --------------------->
Holiday Accommodation
<! ------------------------------Bottom Images --------------------->
Our chalets are furnished and decorated to give a relaxing beach side holiday atmosphere.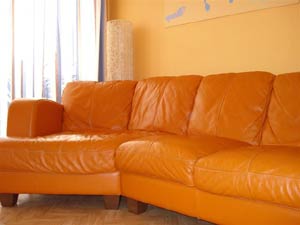 There is ample parking outside of the Chalets, with launderette facility, provisions shop and takeaway next door.
KITCHEN Fully equipped for 6 persons with cooker, microwave, large fridge freezer, table and stools.
BEDROOMS Two bedrooms, double and single bed in each room one with TV.
LOUNGE With TV Multichannel Digibox, DVD player, and radio. For those warm evenings a large multi speed fan on the ceiling. Large patio door leading out onto decking with table, and seating.
BATHROOM With WC, bath & shower. There is background heating to bedrooms and lounge.


Electricity £1.00 coin meter.

Duvets and pillows provided, you just need to bring your own linen and towels.

Parking to front and side of chalets.
<! ------------------------------## Bottom Images --------------------->
Contact Details
To email a request for further information or to make a reservation enquiry, please click the button below.
Twice as Nice Chalets
c/o Michelle Bates. "Pameliarose". Main Street, Althopre, Near Scunthorpe, North Lincs. DN17 3HJ
077966 01484