If you are looking for the peace and serenity of an ancient landscape unspoiled by the ravages of the twentieth century and the hectic demands of the twenty-first, then look no further.
Zennor, a tiny cluster of houses and farms round an ancient church where a mermaid sang and an old-world pub where D.H. Lawrence drank, lies under the rugged hills of the Lands End Peninsula. It's as far as you can get from the wearing bustle and stress of town and city life in most parts of the United Kingdom.
<! ------------------------------Bottom Images --------------------->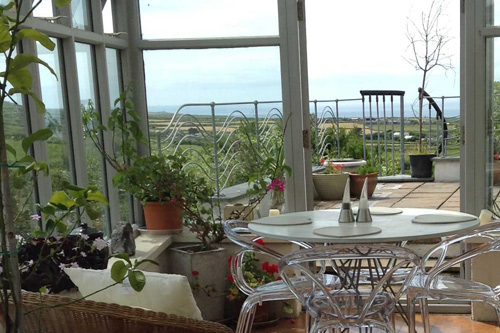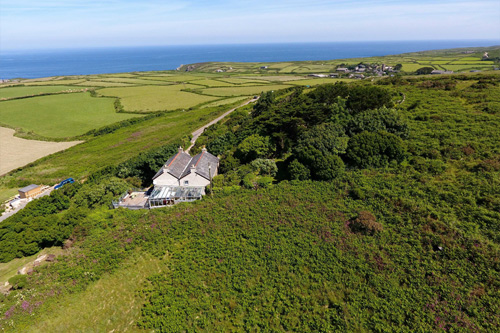 Sea Views along the Lands End Coastline
. . . . Stunning Sea Views
<! ------------------------------## Bottom Images --------------------->
Here you will find a haven at Tregeraint House a cornish cottage which has been turned into a comfortable home by potter Sue Wilson whilst retaining its traditional charm..
The house lies on the B3306 just a quarter mile west of Zennor village and the rooms are comfortably and attractively furnished with plumbed in washstands and tea and coffee making facilities.
Sue will provide you with a substantial English breakfast and will cater on request for vegetarians and others with special dietary needs.
Tregeraint House has three bed and Breakfast Rooms available - a double bedroom, a double bedroom and a twin room. All are served by an adjacent tasteful shower room/toilet.
This is a non smoking household and, regretfully, we are unable to accept dogs or other pets. We are open all year round except for a brief period at Christmas.
The house sits on a west facing slope in an acre of ground looking down to the cliffs and the sea and the gardens exhibit a profusion of flowers among granite walls and rocks.
<! ------------------------------Bottom Images --------------------->

View from the Garden
<! ------------------------------## Bottom Images --------------------->
The view from the meadow has a magnificent panoramic sweep over the Atlantic from the Scilly Isles to the west, just discernible on the far horizon when conditions are right, to the lump of Trevose Head, a vista of some 70 miles in extent. Below the house is impressive Gurnards Head, with the traces of its Iron Age fort and flanking the house on either side are the rugged hills of Carn Galva to the west and Zennor Hill to the cast, topped by Zennor Quoit.
Buzzards fly overhead, with hen harriers, ravens, peregrine falcons, cuckoos in season, falcons and kestrels and there is an abundance of other wildlife - rabbits, foxes, stoats, weasels, field mice, hares, seals and dolphins. Zennor has everything the discerning could possibly want - and at Tregeraint House, the warmest welcome in the West!
Tregeraint House B&B
01736 797061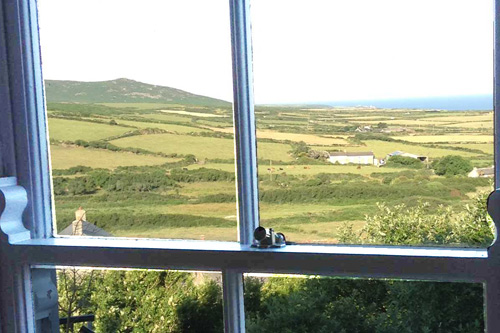 Bed And Breakfast
Tariff
Two people sharing £100.00
Single occupancy of double room £50.00
Breakfast is included in this price.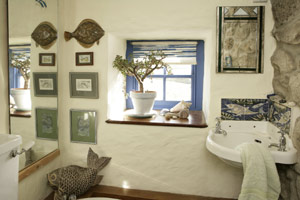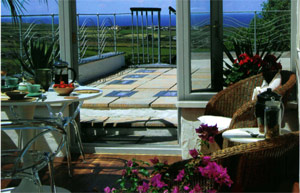 Contact Details
To email a request for further information or to make a reservation enquiry,
please click the button below.
Sue Wilson
Tregeraint-House
Zennor, St Ives,
Cornwall TR26 3DB

01736 797061