The Green House Self Catering Holiday Cottage in St Ives Sleeps up to 4
Sleeps 4 Adults

Less than one minute from best surfing beach


Less than five minutes from beautiful unspoilt cliff path


Less than two minutes from town centre


Sea views. Check today's surf from your bedroom window


Tiny terrace for morning sunbathing




Next to the Tate Gallery


Cottage has a nautical theme


Two TVs


Superfast Broadband free with your rental



Within short drive of wonderful Neolithic West Penrith moor and sites


Within walking distance of BR station, rail connection to Paddington, London
Please also take a look at our other property in St Ives, the Blue House
Holiday Accommodation
Upper Floor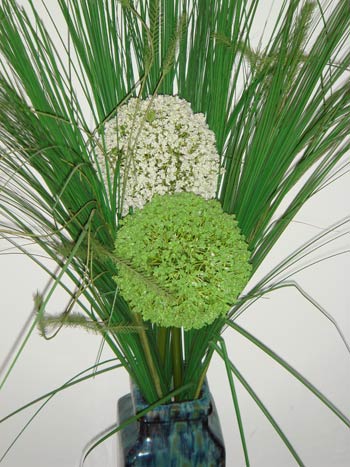 Bedroom #1
This bedroom is situated at the front of the house, overlooking the Green Summerhouse terrace, with views of the Tate Gallery. Accommodation consists of full-sized bunk beds (sleeps 2), an individual ship's lamp per bed and full length wall mirror.
There is also a hand-carved vanity mirror from Afghanistan. The floors throughout the house are the original wide pine boards, stripped and polished.
Bedroom #2
At the rear of the house with sea-views to the beach over the higgledy-piggledy roofs of Back Lane and across to the Fishermen's Chapel on the Island.
Check the state of the surf from your bed first thing in the morning.
The holiday Accommodation consists of a king size pine double bed, wardrobe, chest of drawers (with dressing table top and vanity mirror). Original stripped pine boards and rug. There are subtle nautical touches. The hot cupboard has a real porthole for ventilation. If you are stuck for inspiration before going fishing or tying a parcel, a large framed chart of knots may be consulted! Cupboard recess contains TV (#2) and CD/radio/stereo with remote controls.
Bathroom
The bathroom is newly built, with a fish theme. It includes a bath, power shower, Perspex shower divider, washbasin, toilet, shave point and constant hot water.
Ground Floor
Kitchen
The kitchen has units in honest Shaker style, and is fully equipped with all modern conveniences. These include dishwasher, washer/dryer, fridge, microwave, radio/CD player, toaster, kettle, coffee grinder and Miele vacuum cleaner. Utensils in St Ives green.
Living room .
Living room
The living room is furnished with a sofa, easy chairs, dining table (doubles in size to seat four), four fold-away dining chairs, Smart TV (#1), pine boards with comfortable central rug. There are brass ship's fittings (wall clock, barometer, mirror).
The bookcase is full of holiday reading and there are classic St Ives and British Rail posters on the wall. Paintings and prints include scenes by local artists. A couple of beach chairs are stacked against the wall by the front door. The front door is of the stable type and lets in the morning sun and sea breeze while retaining your privacy.
Outside
Sun Terrace
On the tiny front terrace there is room for a couple of dedicated sunbathers while the beach is literally a minute from the front door so your cottage is also a changing room, beach hut or surf station. If you sit on the garden wall in the morning sun, you are looking directly up at the Tate Gallery.
Car parking
Public car park at Barnoon is literally up the steps from the cottage. If this is crowded (high summer) there is tons of overflow parking at the Rugby Club in the Ayr section of St Ives. A bus ferries visitors every 10 minutes directly between the car park and Porthmeor Beach. It could hardly be more convenient.