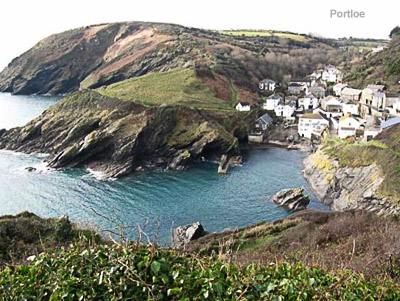 Portloe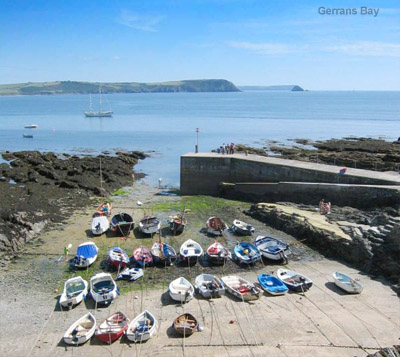 Boats at Gerrans Bay

The Roseland Peninsula

- Veryan

Few places in Cornwall can compare with the Roseland - one of the most picturesque and unspoilt parts of the British Isles.

Lovely beaches and cliffs, delightful rivers and countryside, pretty villages and hamlets all make the Roseland the perfect holiday setting. Here you can walk the cliffs or riverbanks, swim off the beaches, browse the shops, sail, windsurf, waterski, dive, snorkel, fish and birdwatch.

During the warmer months there are carnivals and fetes, regattas and gig racing, not to mention the heavy horse show and all the wonderful gardens open to the public.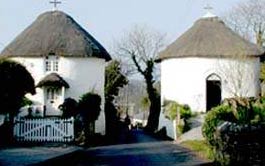 Roundhouses, Veryan Built by the Trist Family in the early 19th Century and situated at the entrances to the village - these private thatched circular cottages have become a unique feature of Veryan.
It was thought that the round shape would guard the village from evil as there were no corners in which the devil could hide!