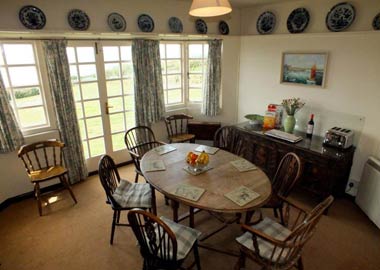 'Springs' faces due west and is situated on the Greenaway, only 5 minutes walk from Greenaway Beach. The beaches of Polzeath and Daymer Bay are only 10 minutes walk away.
'Springs' sleeps 9 people in 2 twin bedrooms, 1 double bedroom and 3 single bedrooms. All bedrooms have a basin in them, except one which has a power shower. There is a separate bathroom and two separate lavatories.
Please email christopher.sugden423@btinternet.com and leave your number, or phone 01202 747 054 (and leave a message) for prices and availability.