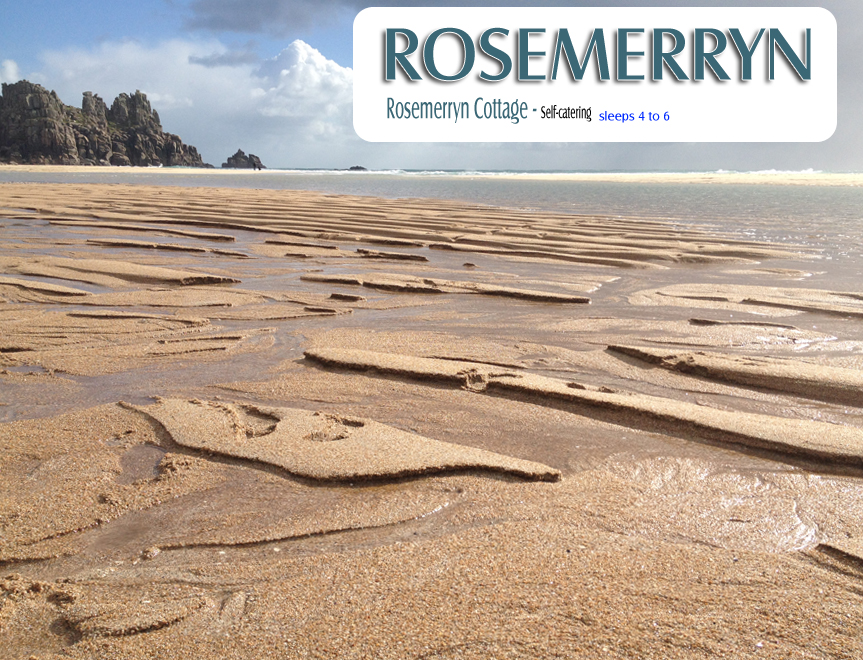 Rosemerrynwood
Rosemerryn and Rosemerryn Cottage are two separate holiday lets, which can also be rented together, set in seven acres of beautiful woodland. Some of the wood is naturally wild, but part, having once been cultivated, is graced with beautiful camellias and azaleas, and huge rhododendrons.
There are well worn paths to follow, some made by badgers and foxes, down to the stream which borders the wood, and tumbles on through the valley past the pub, the Lamorna Wink, to reach the sea at Lamorna Cove. Here there is a small harbour beach, where you can enjoy a coffee and watch the divers heading off to explore the mysteries of the deep. Or, if you're feeling more energetic, you can follow the coast path; east, to the picturesque harbour village of Mousehole, or west to the boulder beach of St Loy.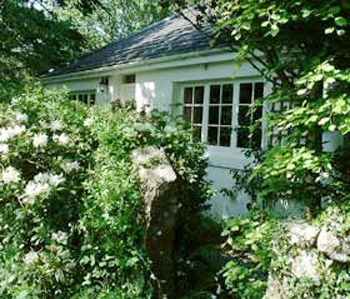 Rosemerryn Cottage Self-Catering
Low Season £345 per week
High Season £630 per week
Bed linen and towels are provided,
but guests are asked to bring their own beach towels

Self-catering Holiday Cottage Lamorna Cove - Cornwall
Pretty, secluded cottage - Sleeping 4/6


Set in 7 acres of private woodland

A mile from the beautiful Lamorna Cove

Many Sandy beaches nearby


Iron-age Boleigh Fogou
Standing in its own secluded garden, bordered by woodland, Rosemerryn Cottage comprises;
one double bedroom
one twin bedded room
a lounge with open fire
a kitchen-dining room
bathroom, with bath and shower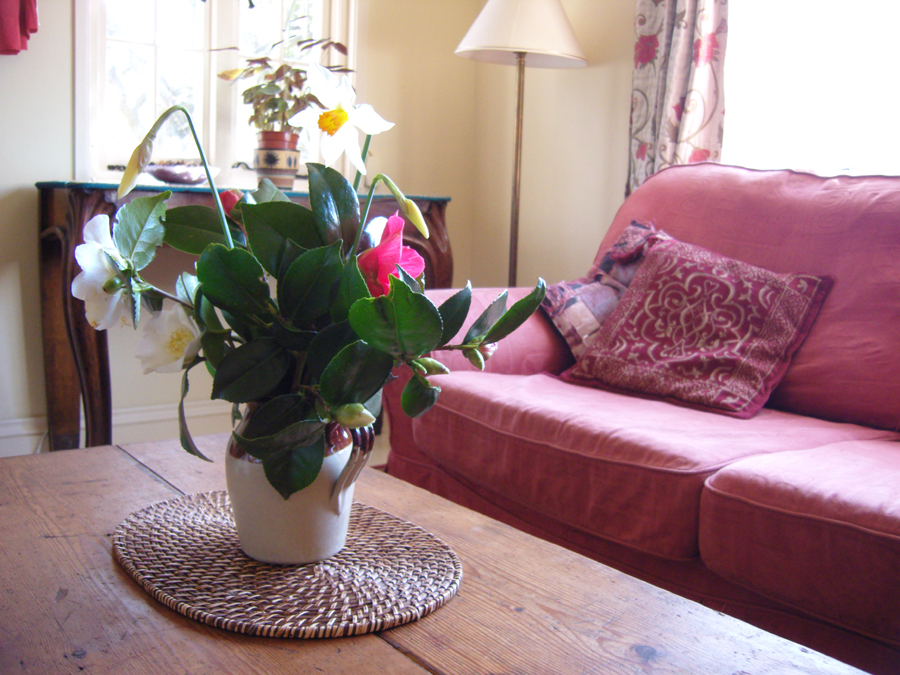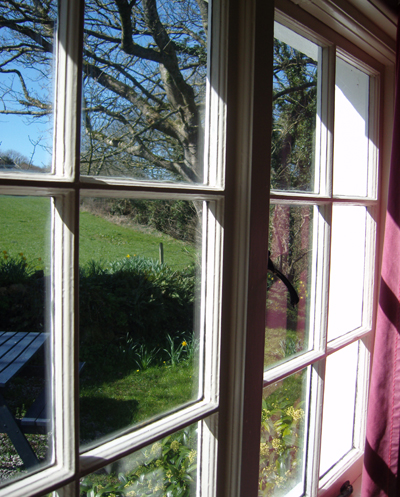 For further information about staying
at Rosemerryn Cottage
or to make a reservation enquiry,
please Fill out the enquiry Form below:
There is a comfortable sofa-bed in the lounge, and an extra bed or cot can be added to either of the bedrooms if required.
The kitchen is equipped with electric oven and hob, microwave, fridge and washing machine.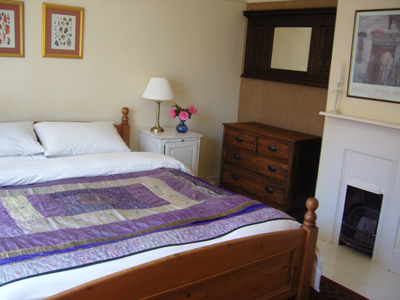 There is a separate freezer in the utility.
The cottage is centrally heated, and all heating and electricity costs are included in the price. Bed linen and towels are provided, but guests are asked to bring their own beach towels.
Although the cottage has its own garden, guests are welcome to wander through all of Rosemerry's woodland, and of course to visit the Fogou.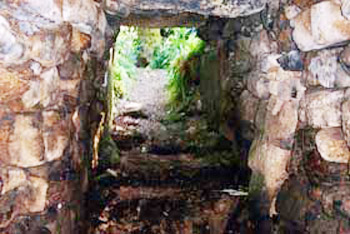 Boleigh Fogou
Behind the house, almost buried in the wood if the Boleigh Fogou, considered to be one of the best remaining monuments of its kind in Cornwall. Found to be part of an iron-age site, this man made underground cave has survived pretty well intact for 2000 years. The word 'fogou' is derived from the Cornish word for cave - fogo - and indeed these fantastic constructions do not occur anywhere else in England.
There is much debate about the original purpose of the fogou. Some believe they were ancient grain stores, others housing for cattle; but many people believe that the fogou contributed far more to the spiritual rather than the practical life of the community it served. It is thought that birth and death rituals were carried out in the fogou and that it was used for initiation and spiritual ceremonies. Now many people visit the fogou to experience for themselves the tremendous power it seems to hold, and feel the presence of the previous inhabitants of this ancient land.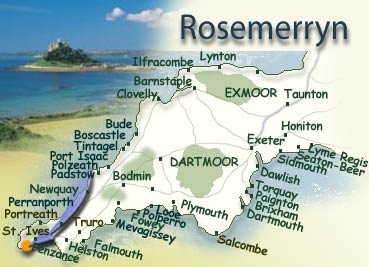 For further information,or to make a reservation enquiry, please contact:
Rosemerryn Cottage
Lamorna
Cornwall

CONTACT 01736 810530