Prices range from
£370 - £790 per week
Self Catering
Holiday Cottage
Roseland Peninsula

St Mawes

Harvest Cottage sleeps 6
Drift Cottage sleeps 6


The Roseland Peninsula is an ideal holiday destination in Cornwall, surrounded by countryside and close to be beaches the Roseland is great for family's or a romantic getaway.

Our two luxury cottages are available on a self catering basis and both cottages have been re-furbished and decorated to a very high standard. Each self catering property can accommodate up to six people and would be perfect for families or couples. As the two self catering cottages are located next to each other they would also be suited families taking a holiday together when booked as one.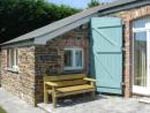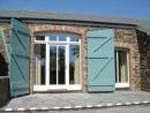 If you are looking for somewhere to stay that is totally relaxing, peaceful and quiet then look no further; here are two superbly finished luxury holiday properties that are all of that and more and yet are still within easy reach of all the amenities and facilities of the Roseland Peninsular and the surrounding villages.

The self catering cottages, Harvest and Drift, are close to the principle village on the Roseland Peninsula, St Mawes, and are well positioned to facilitate the exploration of the Roseland Peninsula and Cornwall. Beaches are only a short drive away as is the King Harry Ferry which will take you close to Falmouth and the surrounding villages.
The self catering properties are an ideal base to explore Cornwall and see sites and attractions such as the Eden Project, the Lost Gardens of Heligan, Golf Courses, Museums and galleries. The county town of Truro is a short distance away and is great for shopping and entertainment.
Harvest and Drift self catering cottages are available to rent for your holidays all year round, and whether your looking for a peaceful rural retreat or an action packed holiday, our self catering cottages are well suited to both types of holiday in Cornwall.