B&B ACCOMMODATION
The farmhouse is warm and comfortable with much-loved and much-used Welsh country furniture inherited from Gilly's forbears in many of the rooms.
There are two double bedrooms and one single, furnished simply with old wood or iron bedsteads, new mattresses and organic white bedlinen.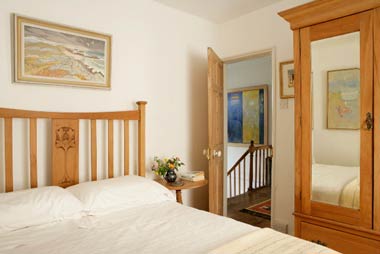 B&B stays near St Ives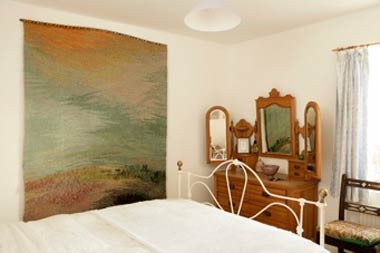 B&B stays near St Ives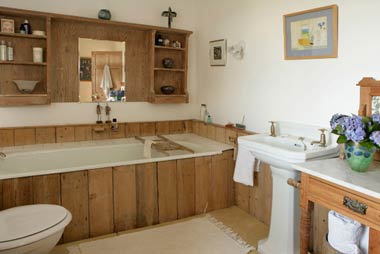 B&B stays near St Ives
Downstairs the small sitting room (a typical farm parlour!) is exclusively for the use of guests whenever they wish. Here there is a piano, open fire and small television, as well as many books to dip into.
Breakfasts are generous, with organic and home-made food wherever possible.
The household is vegetarian, but bacon is on offer if required (and given notice to procure it!) Gilly greets guests with a tea of home-made scones or cake on arrival. Fresh herbs and vegetables come from her organic potager and eggs from her own hens.