Joncel Holiday Apartment in Mevagissey Retired Advert
Mevagissey Holiday Apartment Self Catering in Mevagissey. Self Catering Cornwall. Holiday Accommodation Mevagissey.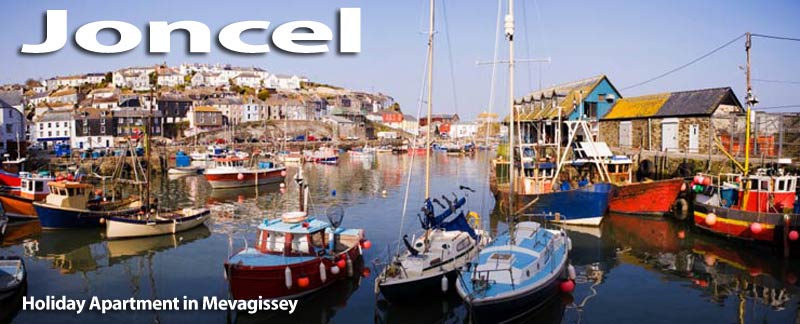 Joncel Holiday Apartment
RETIRED ADVERT
Joncel Holiday Apartment

MEVAGISSEY HOLIDAY APARTMENT


MEVAGISSEY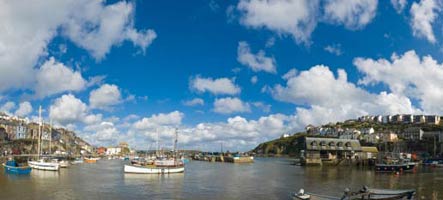 The fishing village of Mevagissey and the still smaller haven of Gorran are the very essence of a Cornwall which has remained true to its roots and embraced change only slowly.
Mevagissey's labyrinth of tiny streets twist and turn past ancient dwarf buildings of cob and slate but inexorably for the twin harbours which are its nerve centre, a place to watch the fisherman land their catch and mend their nets as they have since John Trewollas built the first pier in 1430.
Mevagissey is renowned for the soaring switchback walks that whet the appetite for its seafood or help to walk it off. From Polkirt Hill you can look out over the Medieval street plan, the fishing boats in the harbour and the yachts in the pool, to the golden sweep of Polstreath Beach and St Austell Bay or south to the inlet that shelters Portmellon Beach and to the scenic coast path over Chapel Point to Gorran Haven.
Joncel Holiday Apartment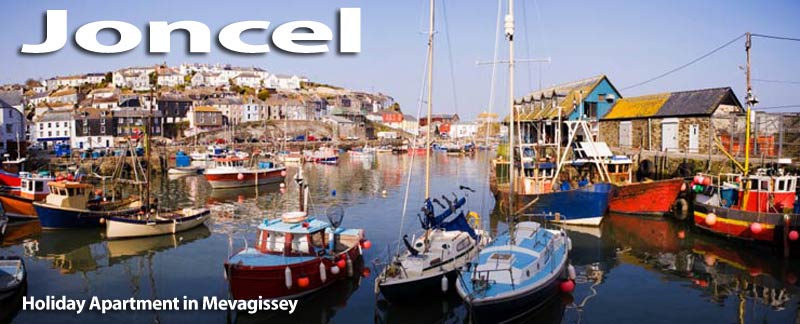 MEVAGISSEY HOLIDAY APARTMENT
Jonce advertised their Holiday Apartment in Mevagissey on these pages from November 2008 until November 2017 when the adtvert was placed on hold due to the retirement of the owners. Joncel holiday accommodation was a first floor flat, part of an attractive dormer bungalow in an elevated position on the fringe and overlooking the village.