Holiday Bungalow in Perranporth - Cornwall

sleeps 6-8 people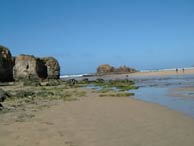 A detached Holiday bungalow located just a stone's throw from the magnificent sandy beach at Perranporth - that sleeps six to eight (but can squeeze in extras).
A secluded garden with lawn and parking for two cars.
The Holiday Bungalow is almost in the centre of the village of Perranporth, with its shops, pubs and restaurants, yet it is secluded with a garden and parking. The holiday cottage bungalow is up a little road, just behind Lloyds Bank at the very bottom of Liskey Hill, near the Park.
Bedroom 1 with 4'6" bed and 2'6" bed
Bedroom 2 with 4' bed and 3' bed
Bedroom 3 with 4' bed
Sitting Room With easy chairs, sofa (which pulls out to make double bed) and piano.
Colour TV Table and chairs. Hall/Dining Room with sideboard, table and chairs
Sun Lounge with old studio couch.
Kitchen with electric cooker, fridge, fridge freezer, electric kettle, microwave, small table and chairs, washing machine and tumble dryer.
Bathroom with bath, shower over bath, wash basin and WC.
Secluded garden with lawn
Parking for two cars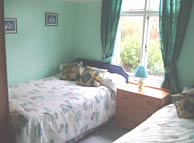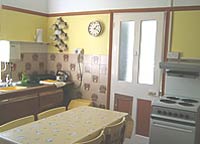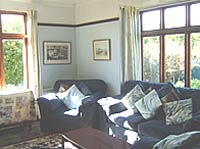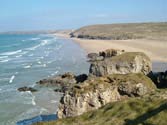 The bungalow is ideal for 6-8 but you can squeeze in some extras. There is only one bathroom.
It is only a stones throw from the magnificent sandy beach with its cliffs, caves, pools rolling dunes and the sea with its great breakers - excellent for surf riding
Perranporth
The Town has tennis courts, boating lake and a golf course and there is a gliding club nearby.
There any many pleasant walks around Perranporth, in particular those up the combes (valleys) and along the cliffs where one can walk for miles.
Newquay with its many attractions, including an excellent zoo, is only 20 minutes drive away.
Contact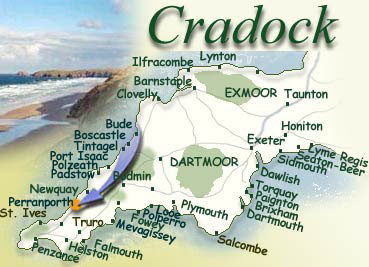 For further information or to make a reservation enquiry, please contact:


To Book please contact
Mrs D. E Gill-Carey:

CONTACT 01872 552262