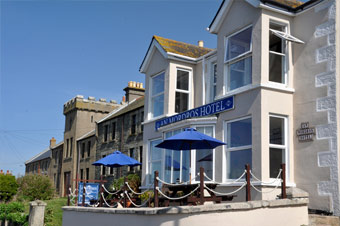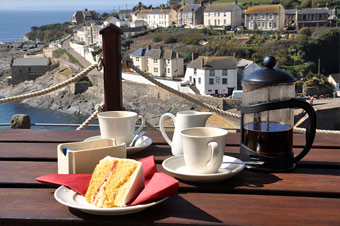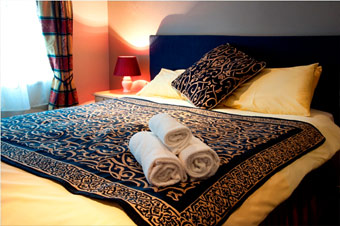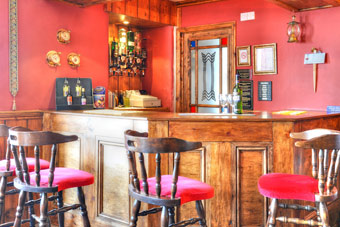 Tariff

Double Room
Double en-suite room
£38.00- £40.00 per person, per night (rates assume double occupancy)
Double with harbour and sea views
This room has a king size bed and a bay window with spectacular views over Porthleven harbour and our to sea.
£42.50 per person, per night (rates assume double occupancy)
Double with harbour views
This room has a king size bed and a bay window overlooking Porthleven harbour. - £42.50 per person, per night (rates assume double occupancy)
Twin
Our Twin room is a large comfortable room that consists of a Double bed and a Single bed at opposite ends of the room.
£38.00- £40.00 per person, per night (rates assume double occupancy).

Porthleven - En-suite Bed & Breakfast
from: £38 - £40 per person per night
Stunning Sea and Harbour Views
Breathtaking views of Harbour
Very popular with Artists and Photographers
Two Minute walk to the Beach
Ideal base for Walking, Golfing, Touring or Fishing
Open All Year
Favourite for Bird watching at Loe Pool (Large freshwater lake)
Licensed Bar
Spanish and Italian Spoken
On the Coastal Path
Sandra and Russell welcome you to the An Mordros (which translates as ' the sound of the surf ' in Cornish) a small licensed family run Hotel where you will always find a warm and friendly welcome.
This delightful Hotel offers colour televisions, hair driers together with tea and coffee making facilities in all of the rooms, all have their own en-suite facilities, with some further benefiting from the stunning views of Porthleven Harbour.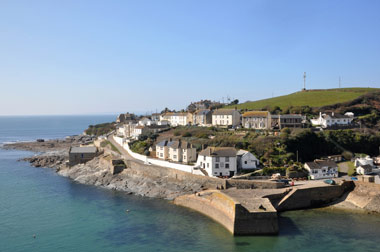 You can relax and enjoy traditional home cooking from our English style breakfast or continental buffet in our cosy dining room before joining us for a leisurely evening in the bar lounge if you choose.
The hotel is situated only a few minutes walk from the centre of the village, where you will find plenty of gift shops, excellent restaurants with traditional pubs, cafes and galleries. Depending on the tides and weather, you may also encounter local fishermen landing their catches, mending their nets or even making crab pots in the traditional way on the quayside.
Porthleven with its historic harbour is beautifully situated in the middle of Mounts Bay, therefore it is ideal for visiting sites like Lands End, St. Michael's Mount and the Lizard peninsula.
One mile to the east of Porthleven lies Loe Pool, a large freshwater lake separated from the sea by a sand bar which occurred after a great storm. Legend says that King Arthur's sword 'Excalibur' lies at the bottom of the lake.
Porthleven's location is also a great starting point for West Cornwall's major market towns like Penzance, Truro, Helston and Falmouth. Its long history with the sea can be found almost anywhere, as Mount's Bay is littered with wrecks of boats from all era's, the treacherous rocks, reefs and violent winter storms all playing their part in the disastrous fate of many ships.
Smuggling was also big business in this part of Cornwall and the countless coves and caves made Mount's Bay the perfect place to smuggle wine, tobacco and spirits into the country from the continent.
All in all, the romance, wild and beautiful landscape will make Porthleven the idyllic setting for your own seaside adventure.